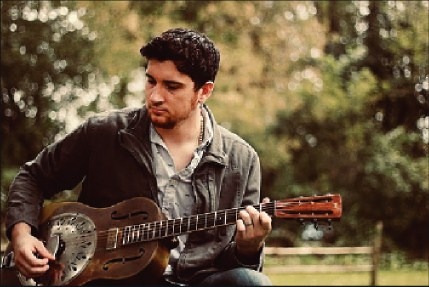 Nick Staver
A working class soul.
A ten pound steel guitar.
A voice dripping of nostalgia.
Nick Andrew Staver has emerged as a captivating American Roots & Blues songwriter and the blue collar valleys of southern Pennsylvania could easily be labeled as his co-writer.
Writing and recording as a solo artist since 2014 has led to the release of albums including Medicine (2020), Live. In House (2021) and recent studio release, Rust Don't Shine.
Rust Don't Shine fan favorites "Laramie" & "In The Morning" are featured as perfect examples of Nick's versatility between both folk and blues writing. From start to finish the album transports the listener, from the hospital floors of "Maybe It'll Shine", the steel mills of "Rusted Belt" and right into the moonshiners hideout of "Appalachian Moon"
​
Stepping into 2023, Nick's live performances guarantee to be an unveiling to expose parallels between his personal journey and the American experience, no matter the size of stage.
​Each song lends a story to further develop the focus on the benefits and struggles that come with small town rural life.